One Heritage Wealth Management Co., Ltd., a subsidiary of One Heritage Holding Group, obtained the Hong Kong Insurance Broker License on October 16, 2020, and Mr. Yang Haoen,One Heritage Wealth Management Co., Ltd. CEO, held the license.
2020年10月16日,太一控股集團旗下太一財富管理有限公司獲得香港保險經紀牌照,由太一財富管理有限公司CEO楊浩恩先生作爲持牌人。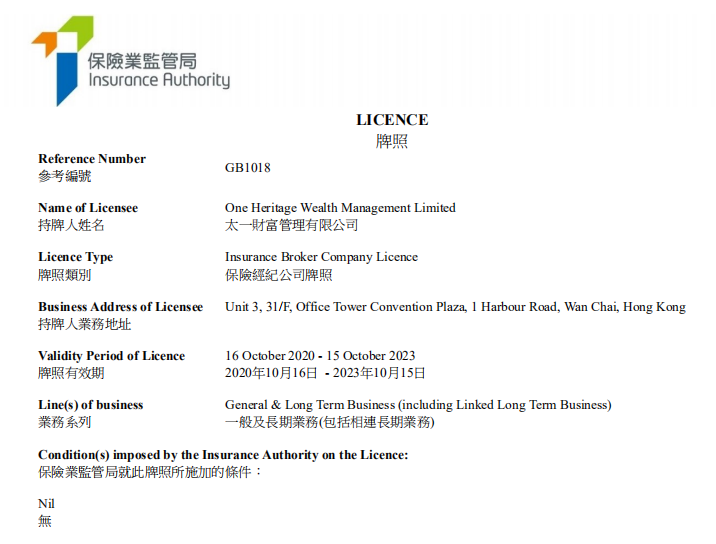 The indication is that One Heritage Holdings Group has once again ushered in a leapfrog development in the financial business field of Hong Kong after obtaining Hong Kong NO.4 and NO.9 financial licenses. In the future, it will continue to deepen the insurance business field and bring investors more diversified asset allocation options.
這標志著繼斬獲香港4、9號金融牌照之後,太一控股集團在香港金融業務領域再次迎來跨越式發展,未來將繼續深耕保險業務領域,爲投資者帶來更多元化的資産配置選擇。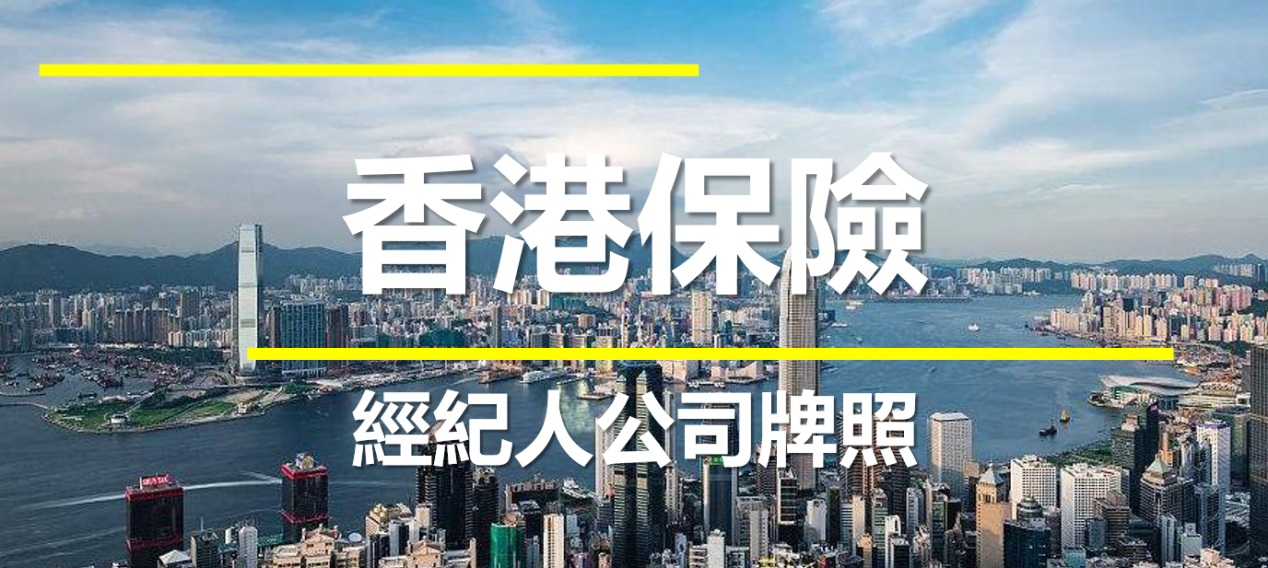 Hong Kong is a well-known open financial center in the world. The insurance industry in Hong Kong has a long history of more than a hundred years with a very complete regulatory system and fierce competition. And people in there generally have high insurance awareness.
香港是全球知名的開放金融中心,香港保險業有超過百年的悠久曆史,有著非常完善的監管制度,行業競爭激烈,人們的保險意識普遍較高。
In recent years, more and more people at home and abroad have chosen Hong Kong insurance services. In Hong Kong, insured persons are more inclined to choose services from insurance brokerage companies when faced with numerous insurance products, because insurance brokerage companies can meet the needs of investors and better safeguard the interests of investors.
近些年來,越來越多的境內外人士選擇香港保險服務。而在香港,當投保人士面臨衆多的保險産品,更傾向于保險經紀公司的服務,因爲保險經紀公司更能客觀的從投資者的需求出發,更能維護好投資者的利益。